Message from the Chair
The 2023 Annual Meeting was held on March 21st and despite a last-minute change of date due to travel disruption we had an excellent turn out for a very enjoyable in-person event at Withers Worldwide in central London. Reports from PAWA Trustees and team leaders were followed by an update on our projects this year. We always focus in more detail on a small number of our projects and we were fortunate to have fascinating and inspiring contributions from Sofia Malik of Care Pakistan and Akashamitra of Karuna Trust, as well as a detailed slide presentation from Learning for Life. We rounded off the evening with a heart-warming video made by Hope for Girls in Bangladesh to celebrate International Women's Day.
Sofia Malik from Care Pakistan and Akashamitra from Karuna Trust
The full list of projects is below, together with news of our forthcoming events. We hope to see you at one of them.
Thank you for your continued support of PAWA.
Sheila Clarke, Chair of PAWA Projects Committee
PAWA Annual Meeting
2023 is the first of a new 2 year cycle of support and we are working with11 projects in 7 countries with close to 2,200 girls. We start a new
secondary project with Karuna Trust, and have increased our support forLearning for Life in Bangladesh. Our projects are:
Gulshan Park High School in Lahore is supported through Care Pakistan. The school was fully open in
 2022 and the PAWA grant for 2023 was increased to reflect an increasednumber of teenage girls on the register, now over 1000.
Home of Peace residential centre in Kuala Lumpur where we fund Bahasa Malaysia lessons.
JMB Educational Fund in Nepal where we have 2 projects, St Xaviers' school in Godavari and Aruna Bhavan Social Services Centre, where we have been able to increase our support to 10 girls this year. These are special young women who are using the stability of the residential centre to set aside challenges and unlock their academic and other potential. Just to give a flavour, one of the girls aims to become a doctor and serve the needy people in her home district and another has become a top student at St
Xavier school. Others aspire to becoming a nurse, social worker, doctor and teacher. All have PAWA funded laptops which have proved invaluable throughout the year.
Aruna Bhavan girls
Our Karuna Trust project with local partner Nishtha in West Bengal supports 800 girls and their
communities to keep girls in education and avoid early marriage. All thegirls sitting their board examination at Higher Secondary level passed
last year, a significant result which will result in many more goingonto higher education. In 2023 we will be funding a new secondary
project with Karuna Trust working with 70 teenage girls from Nomadic andDenotified Tribes in Pune, Maharashtra.
Support for the Learning for Life projectin Bangladesh has been extended and in 2023 we will be supporting girls
on two boats. Despite the harsh economic realities of life post Covid,none of the PAWA girls dropped out in 2022, a testament to the efforts
of POPI, the local partner.
We support two strands of work with Meider Jonno Asha – "Hope for Girls" in Dhaka — the original schools programme and a
secondary project to encourage more girls to go onto College. An older girl was married during the year. She went to her husband's family but
soon returned to her parents and the project, begging to apply for university. Hope for Girls was able to support her return and she is now
settling back with her family and has started at University with her divorce underway.
One Sky Foundation in Thailand reported much economic hardship post Covid and in 2023 we will
be extending support to 144 girls with their education. A recent case study illustrates the commitment that inspires us all. A 17 year old
girl dropped out of education to work in a flower shop as her mother was unwell, father not present with younger sisters to support. One Sky
stepped in and a PAWA grant has enabled her to return to school where she dreams of becoming a maths teacher, supporting her family and
ensuring her younger siblings receive their full education.
Despite largely studying online whilst held in lockdown for two years, the girls of the Ponheary Ly Foundation Dorm
in Siem Reap, Cambodia, really applied themselves upon return to school. All did very well in their final exams, with three of them
              graduating in the top 10 of their class of 75. All have been awarded University scholarships and four are now studying in                                      the Royal University of Phnom Penh.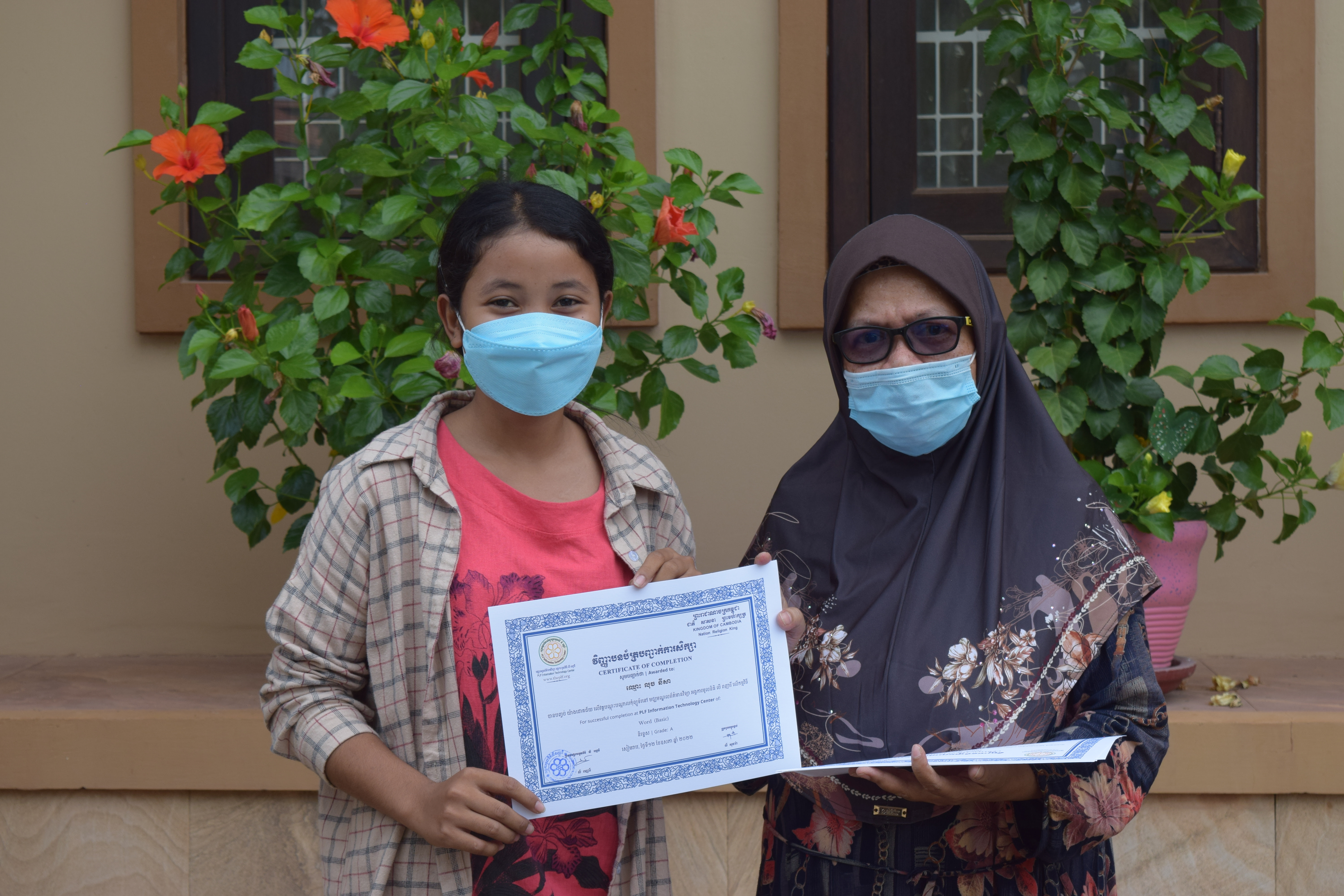 Pohneary Ly Foundation girls receiving their certificates
PAWA Events

A Taste of Indonesia
PAWA is delighted to be able to offer this exclusive evening at the
Indonesian Embassy, hosted by HE Ambassador Percaya, to launch The Indonesian Table by award-winning chef, writer and entrepreneur Petty Pandean-Elliott.
Petty was a judge for Asia's 50 Best Restaurants and the World's 50 Best
Restaurants for 2016 and 2017, and a guest judge on the televisionprogramme Indonesian Iron Chef.
Petty in Conversation will be followed by a reception — featuring canapés made with recipes from her
book — and a musical performance.
To attend, please book at info@pawa-london.org. Your donation of £50 includes a pre-signed copy of The Indonesian Table and will support two PAWA girls for the rest of 2023. If you would like to bring a guest, it's £75 for two.
Places are limited so do book soon.
Date: 26th April 6-8pm
Venue: The Indonesian Embassy, 30 Great Peter Street, London SW1P 2BU.

Courtesy Phaidon
PAWA Walks
The Walks are back this year — better than ever! 
The Foodies' London Walk – 21st May, 10 am, from Green Park Station
This guided walk will go through the streets of London to discover culinary delights over the years: roast beef and jellied eels, Winston
Churchill's favourite cheese shop, the chocolatier that supplied the late Queen, and many more. Find out what Oscar Wilde preferred for
lunch, and which king kept a roast chicken at hand for a night-time snack!
The walk will end with a fabulous Dim Sum lunch in China Town.
£30 per person for the walk, and £30 for lunch.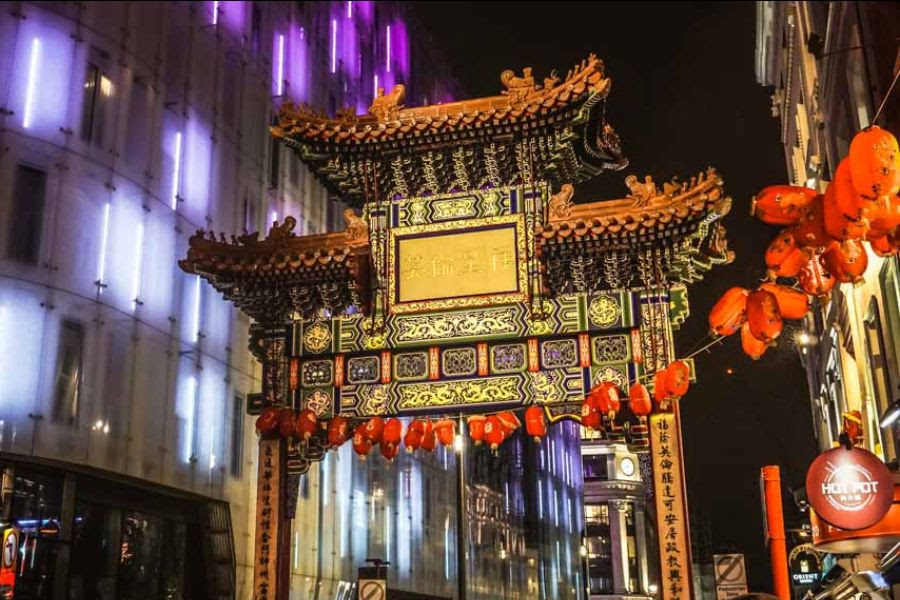 Hampstead Village and Heath Guided Walk – 15th June, 2:30 pm from
Hampstead Station
Hampstead
Hampstead has attracted personalities from the creative worlds for centuries. We will discover the history of the area and see some famous residences,
including those of John Constable, Boy George, H.G Wells, WilkieCollins, Kenneth Clark, Kingsley Amis, Mr Bean, Ricky Gervais, Elizabeth
Taylor and Richard Burton and Judi Dench. We will also see the oldest grand house in Hampstead, which is now a National Trust Property
It's the best time of the year to visit this gorgeous area, where on a clear day you can see as far as Kent.
The walk is £30 per person, and drinks and dinner at a neighbourhood pub
are an additional £30 For bookings and payment please email Mandy Chiu at
 Mandy@pawa-london.org 
 
PAWA Partners

FIWAL's 2023 Conference on "Women's Health: Mind, Body and Myth" on
May 15th features a line-up of experts and discussion groups to look at some of the common myths around women's health but in particular the
myths around menopause and mental health.  The goal is to raise awareness, encourage communication and information sharing.
 
Sign up now on: 
 https://www.eventbrite.co.uk/e/fiwal-conference-2023-womens-health-mind-body-and-myth-tickets-551523470547