by Maggie Cheung
The PAWA team had the greatest reception we could have hoped for during this annually celebrated Women of the World Festival or WOW, writes PAWA member Maggie Cheung.
With the WoW Festival coinciding with Mother's Day, it was fantastic to see so many people, men, women, children, young and old coming out to learn more about extraordinary women and extraordinary causes promoting and protecting women.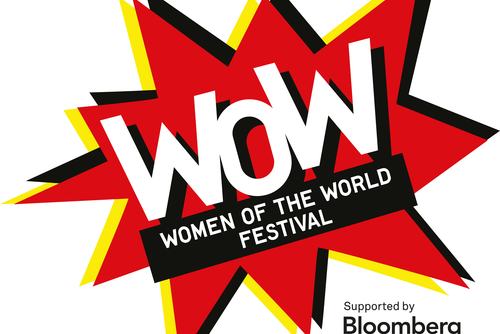 A blossoming message tree
To say that we had much of the hustle and bustle in the Marketplace would be an understatement! Not only did our PAWA Message tree blossom (with messages in response to the questions: 'What is family to you?') but we were able to spread the word about Pan Asian Women's Association, the unfaltering determination of all its volunteers and most importantly, the past and current projects PAWA commissions.
WoW supports women and girls in many areas of their lives
The PAWA team were also incredibly inspired by the amount of charity work done at WoW Festival to raise awareness of medical illnesses such as Endometriosis. WoW volunteers are tackling 'Period Poverty' by ensuring underprivileged girls receive sufficient sanitary products (the very basic necessities for female hygiene (the last thing a teenager should have to be anxious about!)
Here at PAWA, we do not measure up the struggles of women and girls in certain parts of the world – our mission is to education girls in ways they would have never had access otherwise. We stress that education also comes in the form of sexual health clinics, workshops on consent, IT and computing classes and so much more, on top of conventional academic study.
The Southbank Centre has been one of WoW's most loyal partners. It was remarkable to see that Southbank was access-friendly in introducing Sign Language interpreters, it aligns with all that PAWA stands for, which is ensuring every person is granted the same opportunities for learning and teaching, not only in an academic education context.
The three-day weekend events included speakers from the likes of Chimamanda Ngozi Adichie in conversation with Reni-Eddo Lodge (which sold out in the first five minutes of ticket release). It was such an honour for PAWA to contribute to this festival. This year is very poignant as 2018 marked the year of a centenary anniversary of women in the UK finally gaining the ability to vote!
Focus on education
However, it is evermore important to elevate the voices of those whose narratives are not in the mainstream. East Asian and South East Asian women are still not getting the same amount of representation in popular culture, hardly education in their native countries. PAWA's presence at the Women of the World Festival does not focus on the trials and tribulations of girls and women but aims to offer solutions to those difficulties through supporting their education across Asia.
Be part of WoW next year
If you would like to join us again next year for Women of the World Festival or keep up to date with our upcoming events, please sign up to our mailing list and follow us on Facebook and Twitter!
—
Photo of PAWA team: Revi Pillai
Other images:
Wow logo –  WoW website, with thanks
Southbank Centre – from flickr.com (CCL) by Dave Pierce 
~~
Maggie Cheung is a PAWA member and freelance writer. 
~~
PAWA Magazine, is the online magazine of PAWA, the Pan Asian Women's Association. The magazine shares news and stories of PAWA People and Projects supporting girls' education across Asia.
PAWA at the Women of the World Festival 2018